About Us
TrewCare has been providing domiciliary and nursing care across the south west since 1993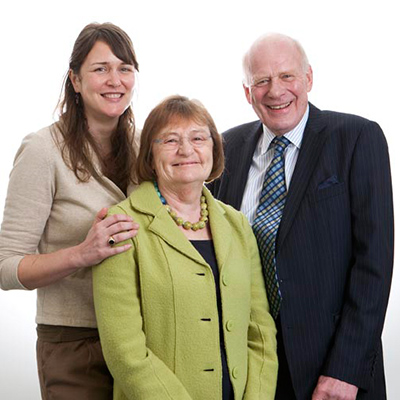 Established in 1993 by Diane and Stephen Dyckhoff.
TrewCare is a family company, managed by Naomi Blackmore, Diane and Stephen's daughter. Naomi has worked for TrewCare since 1996 and is the Managing Director and Nominated Individual. Diane has a degree in Nursing and a Masters Degree in Gerontology.
Together Diane and Stephen have spent the last 30 years providing services caring for older people and those with disabilities.
We believe in giving not taking
It is our belief that everyone is entitled to the best quality of care possible, that is the basis of our philosophy of care.
We aim to provide the quality of service that we would ourselves wish to receive and constantly strive to achieve and improve our goals.
We believe that caring for our carers gives them the foundation necessary to be able to care for our clients.
We aim to establish a good relationship with our carers, encouraging them to develop their skills and knowledge to enhance their working practice and job satisfaction.
Clients may feel confident that we will always endeavour to have their best interests at heart.
We care about the care you receive from us.
For further information and advice on Home Care.