Care at Home
Home care: a helping hand at any time, day or night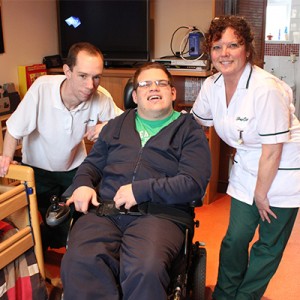 There are times in our lives when being independent and remaining in our own homes may become difficult. Some assistance from a trained home carer can make all the difference to the quality of life and ability to enjoy ones surroundings.
There is no need to struggle and cope on your own. Many people have already discovered that TrewCare can provide trained and experienced carers to assist. All your care needs may be catered for in the comfort of your own home. TrewCare aims to provide both personal, social and domestic care to people in their own homes (or someone else's) to a standard of excellence which embraces the principles of good care practice. Providing a highly flexible, reliable home care service to enhance and sustain our clients overall quality of life and wellbeing.
Trewcare also offer Personal Choice, a home care service designed for those who wish to manage their own budget. All arrangements are subject to availability. We are registered by the Care Quality Commission and as members of the United Kingdom Home Care Association, abide by their Code of Conduct. We are also members of Cornwall Partners in Care.
Carer Workers
Carers will come to you at home for as long or short a period of time, from half an hour to a full twenty four hours. A sit in service is available during the daytime to allow for a relative or main carer to have a break. A night carer may also come to either sit, or sleep in the house, to provide care or company at night.
Service
Advice is only a phone call away. Our Advice Line has a member of the management team available to assist during office hours, and for emergency advice from 5pm to 9am.If you decide you would like to have care at home, following your enquiry, with your agreement, one of our management team will visit you free of charge. Together you will decide what care you require. An assessment form will be completed and agreed with you. This will allow for the Care Plan to be compiled, which will tailor the care to your individual needs.
For further information and advice on Home Care.